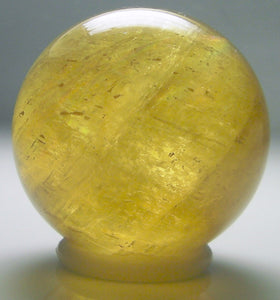 Golden Calcite Liquid Gem /Vibrational Essence
Golden Calcite Properties 
The Guardian of Golden Calcite explains...
Golden Calcite is a gem which easily brings light and higher frequencies into all aspects and the body. One's energy is turned upward raising the frequencies, expanding up, outward and beyond. This creates a funnel for the energies to pour down into the being, bathing one in a shower of cleansing light. The funnel's end reaches the Solar Plexus, cleansing, clearing and facilitating a higher expression of the ego-self.
Golden Calcite benefits the Endocrine system. It easily clears out any disharmonious energy which is inhibiting the proper function of the glands. In the pituitary and pineal, it initiates activations that expand the mind and senses. Some find this gem useful in light bodywork. It is also a great tool for lightworkers to use on clients to broaden the effect of the healing.
On a physical level, one feels lighter and more energy is available. The energy of Golden Calcite penetrates to a cellular level facilitating the enhancement of their individual function through the cleansing light. This, in turn, benefits the tissues assisting in growth and regeneration.
All colors of Calcite benefit the teeth and bones.
Golden Calcite is considered a light quotient builder. Having a high light quotient not only benefits the physical aspect (through activations and removing of disharmonies) but assists the spiritual, emotional and mental aspects. When more light is present one is clearer and attuned with the inner being. The direction or path one follows is easily seen and life is simple.
In addition to the inner benefits, the being radiates light out effecting positive change to the surrounding areas and environment.
When Golden Calcite is consciously used for this purpose, the results occur quickly.
One can actively change one's self and the world for the better with this gem.

Liquid gems are available in several sizes including refill bottles
select from the pull down menu your desired bottle type and size


Liquids:
3-5 times a day 7 drops (under the tongue) or
2 sprayer squirts (under the tongue) for healing purposes
and/or 12 drops (under the tongue) or
3 sprayer squirts (under the tongue) before meditation

For Liquids & Sprays:
Give as much time as possible after intake to sit or stand
with closed eyes to feel consciously their vibration unfold

Additional Uses for all liquids and sprays:
Apply directly to pulse points
Apply to acupressure and/or chakra points
Add to massage oils
Add to oil burners
Add to an atomizer or atomizer to add to the air
Add to paint or pottery or other art elements
to infuse the vibration within


FOR MORE INFO ON OUR HIGH VIBRATIONAL LIQUIDS