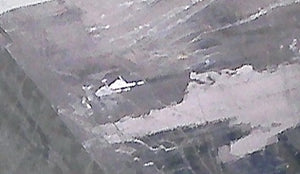 Pink Calcite Liquid Gem /Vibrational Essence
Pink Calcite Properties 
The Guardian of Pink Calcite explains...
Transparent Pink Calcite is a powerful tool for the emotional field and all that emotions affect and manifest. It is able to work through and beyond dimensions - past, present and future - offering emotional healing on all levels and perhaps most important - closure.   
Transparent pink Calcite gives insight to the cause of emotional issues, reactions, and responses, indicating or bringing to the forefront what we've carried with us from the past or past lives in order to clear. This can be a great help in healing old wounds and traumas along with resolving karmic issues. It allows one to move on, rise above and start anew regardless if mistakes were made, actions taken in fear or if we suffer from victim consciousness, inner child issues, abuse or any other emotional traumas.   
Perhaps the most important aspect of this gem for the times we are in is the awakening of the heart and increased heart communication. It inspires gentleness, nurturing, unconditional love - for self and others. It cultivates joy and appreciation - a sense of gratitude for life, ourselves, others, the planet - creating space and potential for a positive future.   
Even though transparent Pink Calcite is a strong emotional fieldworker/cleanser it has potent effects on the other aspects as well. On the mental, it creates clarity as the emotional clouds clear. On the spiritual, it inspires compassion and the sense of oneness for all beings and things.
On the physical, it is quite good for the skin, eases digestion and upset stomach and helps to promote a good feeling all around.

Liquid gems are available in several sizes including refill bottles
select from the pull down menu your desired bottle type and size


Liquids:
3-5 times a day 7 drops (under the tongue) or
2 sprayer squirts (under the tongue) for healing purposes
and/or 12 drops (under the tongue) or
3 sprayer squirts (under the tongue) before meditation

For Liquids & Sprays:
Give as much time as possible after intake to sit or stand
with closed eyes to feel consciously their vibration unfold

Additional Uses for all liquids and sprays:
Apply directly to pulse points
Apply to acupressure and/or chakra points
Add to massage oils
Add to oil burners
Add to an atomizer or atomizer to add to the air
Add to paint or pottery or other art elements
to infuse the vibration within


FOR MORE INFO ON OUR HIGH VIBRATIONAL LIQUIDS